Description:
802.11AC Indoor/Outdoor Wi-Fi Access Point with Plug & Play Mesh Technology
The UniFi AC Mesh AP provides simultaneous, dual-band, 2x2 MIMO technology. It has a Compact Form Factor and the UniFi AC Mesh AP discreetly integrates into any environment. The IniFi AC Mesh has a Weather-Resistant Enclosure and can be used indoors or outdoors. It has versatile Mountingand can be mounted on a wall, pole, or fast-mount of a Ubiquiti high-gain antenna. (All accessories are included.)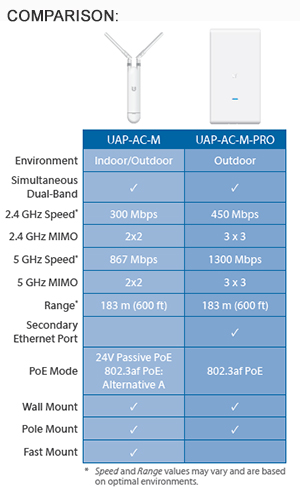 DOCUMENTS

Ubiquiti UniFi AP AC Mesh DataSheet,

Ubiquiti UniFi AP AC Mesh Quick Start Guide.