Description:
mFi® is a Machine-to-Machine management system from Ubiquiti Networks®. mFi hardware is managed and monitored from the mFi Controller software. The mFi Controller allows you to create rules that trigger actions based on data from your mFi sensors. For example, motion detection can turn a light on, or a high temperature reading can trigger a fan. The mFi platform is compatible with third‑party devices, making the options unlimited!
The mFi mPort is designed for use with the mFi platform. Once connected, you can use the mFi Controller software to monitor your devices and define automation rules using your web browser.
The mPort™ instantly bridges any serial connection, sensor or other device to your Ethernet or Wi-Fi network.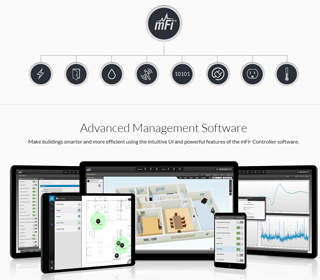 DOCUMENTS

View mFi mPort Quick Start Guide,

View mFi Datasheet,

View mFi User Guide.
DOWNLOADS